August 11th, 2016
Posts

No Comments »
March 28th, 2016
Posts

No Comments »
Easy way to cut a watermelon
February 22nd, 2016
Posts

No Comments »
  By Antonio Jones
Equation is simple. Your Food in-take should be smaller than your physical activities
FOOD IN   < ENERGY OUT
Click Here!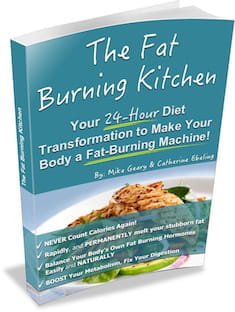 Click Here!            SMALLER THEN
Click Here!
Take action and learn how to eat wiser, and become more active.
February 20th, 2016
Posts

No Comments »
 By: Antonio Jones
In my last blog I shared how my wife and I uses running to keep our kids happy and healthy. The response was so overwhelming that I decided to have a follow up article.
I always knew that the current lifestyle that we as parents, and ultimately our kids, have will result in overweight or obese adults and children. My own Body mass Index (BMI) also suggest that I am overweight, hence trying to include healthy eating and some physical activity in my lifestyle.
I took some initiative and did some research on the topic and found that the Commission on Ending Childhood Obesity (ECHO) presented a report to the WHO Director-General on January the 25th 2016, which found that at least 41 million children in the below 5 age group are obese or overweight.
According to the report, many children are growing up today in environments encouraging weight gain and obesity. The marketing of unhealthy foods and non-alcoholic beverages was identified as a major factor in the increase in numbers of children being overweight and obese.
6 main recommendations from the report:
Promote intake of healthy foods
I am not a food expert, therefore I prefer or are forced to get the information on food. Get yourself a guide to help you identify which foods to consume or which ones to avoid. I found a very useful e-book that gave me most of the information I was looking for. The best part is that it was not very expensive (I am a little bit of a cheapo, as my wife would say, but in the economic crisis we are we should count our pennies) and I could download it immediately. At least it is an investment into the kids health. See link below for more detail.
Click Here!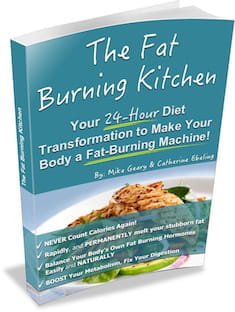 Click Here!
Promote physical activity
As a runner I would suggest running, but there is a wide range of physical activities that can be practice to ensure kids are active. Remember a good example set by parents go must further that forcing kids to become active. In other words, for those how did not get the message, be active with your kids. A simple walk in the park or around the blog will be as effective running. Just get the kids off the coach. I used the ebook below as a guide to help me get into running. It includes a lot of theory of running as well as info on nutrition. Helpful tips for starters to prevent injuries.
Click Here!
Preconception and pregnancy care
Integrate and strengthen guidance for the prevention of noncommunicable diseases (NCDs) with current guidance on preconception and antenatal care (to reduce risk of childhood obesity by preventing low or high birth weight, prematurity and other complications in pregnancy).
Early childhood diet and physical activity
Provide guidance on, and support for, healthy diet, sleep and physical activity in early childhood and promote healthy habits and ensure children grow appropriately
Health, nutrition and physical activity for school-age children
Implement comprehensive programmes that promote healthy school environments, health and nutrition literacy and physical activity among school-age children and adolescents (by establishing standards for school meals; eliminating the sale of unhealthy foods and drinks and; including health and nutrition and quality physical education in the core curriculum);
Weight management
Provide family-based, multi component, lifestyle weight management services for children and young people who are obese.
Most of the information I got from World Health Organization website.
Solution for type 2 Diabetes
Reverse type 2 Diabetes by Pancreas Jump-start. A natural way to get healthy.
February 15th, 2016
Posts

No Comments »
By: Antonio Jones
A mere 20 years ago, children used to play outside all day, riding bikes, playing sports and building forts. Masters of imaginary games, children of the past created their own form of play that didn't require costly equipment or parental supervision. Children of the past moved… a lot, and their sensory world was nature based and simple
Children now rely on technology for the majority of their play, grossly limiting challenges to their creativity and imaginations, as well as limiting necessary challenges to their bodies to achieve optimal sensory and motor development.
Getting your children to start a healthy habit like running during childhood tends to flow over into adulthood. Active children are more likely to become active adults.
Physical benefits for kids that runs includes the following:
–  Stronger immune system (Less prone to allergies, colds and cancer)
– Lower blood pressure and better cholesterol profile
– Lower risk of type – two diabetes
– A stronger bone structure
– Less likely to become overweight
– Legs will develop stronger and form more muscle
Running might also be the best way for kids to become a well-balanced and contributing member of society. It is an irreplaceable activity for young athletes to learn fundamental life skills, like teamwork, goal-setting and hard work.
My wife and I introduce running to our two daughters at a young age (Around 7 years) and it give great pleasure to do 5 km runs with them. In the beginning we just taught them how to run and how to enjoy the run. Allowing them to figure things out by themselves is an empowering experience.
However please take note that kids are still growing and should not run too much, can result into injury (Please consult  professional advise and training plan before starting to run with your kids)
Below is some personal pictures from park runs as well as races we competed in.
February 11th, 2016
Posts

No Comments »
The Waterfront attracts more than 23 million visitors a year.
Situated in South Africa's oldest working harbour, the 123 hectares (300 acres) area has been developed for mixed-use, with both residential and commercial real estate.
Prince Alfred, second son of Queen Victoria, began construction of the harbour in 1860. The first basin was named after him and the second after his mother.
The South African city was ranked as the 9th best city in the world, according to the magazine.
The "World's Best" awards are determined by popular vote among the publication's readers via survey, where people were asked to rate various aspects of their journeys.
Subscribe to our newsletter
If you want to get free WEEKLY updates, enter your email in the form below to subscribe to our newsletter.
AS BONUS A FREE COPY ON
"7 STEPS GUIDE ON HOW TO ACHIEVE GREATNESS"
January 31st, 2016
Posts

No Comments »
As a runner, there is usually not much indoor activities, other then games to keep you busy (unless you're blogging).
As a family, we like to spent a lot of time together, and games bring a lot of fun.
As the only guy in the family, I am suppose to be the champ, but the girls rock.
January 25th, 2016
Posts

No Comments »
I like to share advise or ideas that is useful for my readers.
Advise or ideas how to earn extra income by using your homemade videos as material to upload on youtube. Did you know that? I only recently learned it from a friend I thought i will share with you.
See video below.

January 25th, 2016
Posts

No Comments »
Runners needs to cross training. See some kitesurfing as an option.
The advantage is that you prevent over exercising some muscles.
In SA with the heat waves (Temperatures in mid 30 degree Celsius) it is a good method to keep cool.
January 11th, 2016
Posts

No Comments »
On Sunday morning around 07h30 CET I competed in the Ocean Basket Bay to Bay race.
The race had a 30 km as well as a 15 km distance to choose from. I enrolled for the 15 km distance, which would start at Houtbay, Cape Town (South Africa) and ended in Clifton. The is truly the most beautiful part of Cape Town.
The  race was all the coastline with beautiful view of the ocean as well as the table mountain.
This personal video will show you what i experienced on the day.
Feel free to share.
Subscribe to our newsletter
If you want to get free weekly updates, enter your email in the form below to subscribe to our newsletter.
AS BONUS A FREE COPY ON
"7 STEPS GUIDE ON HOW TO ACHIEVE GREATNESS"